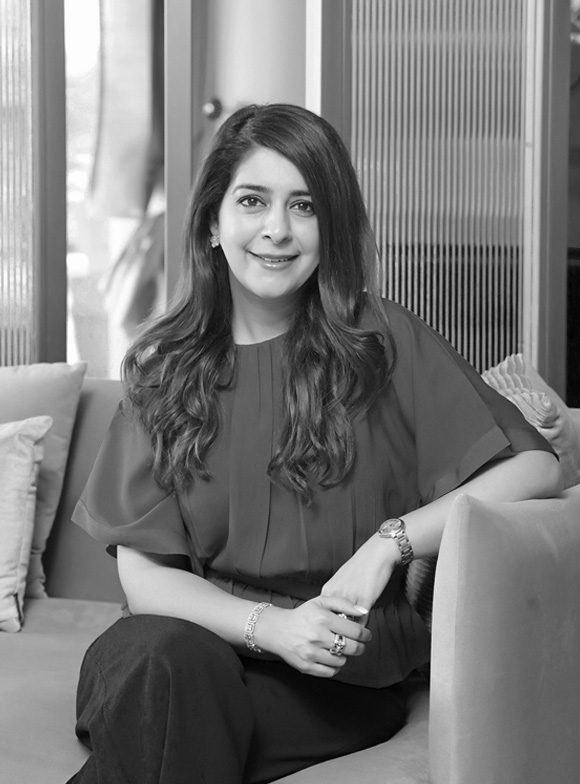 When it comes to interior designing, Guneet has always had an eye for all things beautiful and aesthetic. After finishing her graduation and attaining a degree in architecture (B.Arch), she further understood interiors and architecture by completing her Masters in Living and Interior Design (M.Ild) from Domus Academy, Milan, Italy.
In 2008, she started her career with the renowned architect, Mr. Ranjit Sabikhi and then moved on to gain valuable experience in hospitality and residential interior architecture with the global firm – Studio HBA.
Over the years, she has had the opportunity to work with several international brands, design teams, and consultants. She's enthusiastic, innovative, and heavily inspired by art and culture all across the world. Her travels through many countries have always been reflected in her projects.
She took a short break to raise her two beautiful children. However, that did not stop her from doing what she was always passionate about and thus partnered yet again with Shillpi. Together, they envision bringing out the best in every corner they come across.